Residential Counselor Job Description & Resume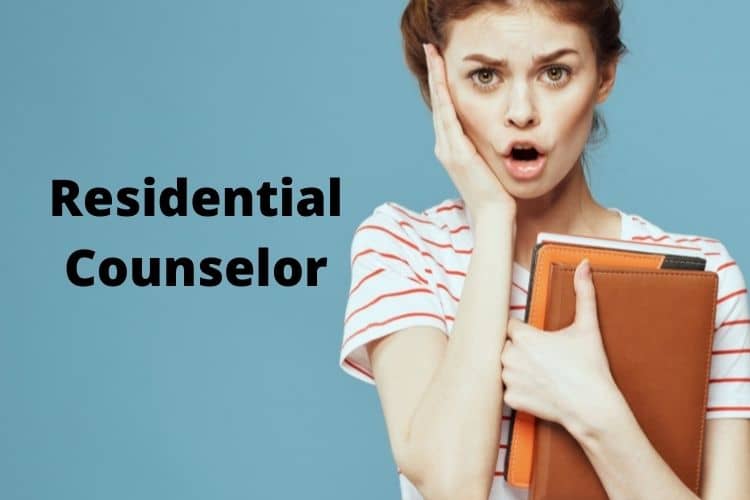 Sometimes when it is not possible for a person to live in a society like normal people, they are sent to special homes or institutes where they are kept with other same patients or people that can't take care of them as normal human beings. This can be an old home for elderly people, an orphanage for orphans or a disability centre for disabled patients. The professional helper or assistant that is hired for the supervision of these people is usually known as the residential counselor. A residential counsellor has the responsibilities and duties to take care of the residents of a building in any way possible.
Job Responsibilities of Residential Counselor:
The key responsibility of a residential counselor is to make sure that the residents live safely and healthier.
Meeting with residents and understanding their situations/conditions and needs and requirements
Providing assistance for the residents in their regular day to day activities i.e. showering, cleaning, cooking and transportation
Observing the activities of residents and advising them to perform activities with less efforts
Helping disabled residents in performing activities with each and comfort
Taking care of ill residents and making sure they take medicine on time
Preparing charts for each resident and informing medical officer or therapist about their day to day conditions
Salary of Residential Counselor:
If we hear the title of this job, it sounds like a very high profile designation but in reality, it is not very complicated and that's the reason why females and students usually prefer this job or others like to do this job only as part-time. As the responsibilities are less important, the salary of a residential counsellor is also very low and kind of basic. It depends on each organization in various countries that how much they pay to their residential counsellors but usually, this counsellor can earn up to $25,000 per year.
Key Skills Required for Residential Counselor job:
Good interpersonal skills
Excellent communication skills
Good people skills
Good organizational skills
Multitasking
Being able to work with stress
Good management skills
Good coordination skills
Good sales and marketing skills
Some useful tips for writing a Residential Counselor Resume:
Talk about your education history and provide everything about your counseling degree and graduation diploma but there is absolutely no need to talk about high school education as reader knows that you have passed it to enter in the college.
There is no need to add anything too personal in your counselor resume as this is an official document and no one will have time to read all of that useless information like your marital status or hobbies.
Unless you are asked, don't give any references at the first place. Once the employer has called you for an interview, now it's time to provide contact information about your previous employers.
Do not send the resume without proofreading it. You should do it twice or better ask someone else do to it for you. Look for small grammatical and spellings mistakes that you couldn't see in a glance.
Sample Residential Counselor Resume:
Other Job Descriptions Role