Effective Business Presentation: It's All About the Design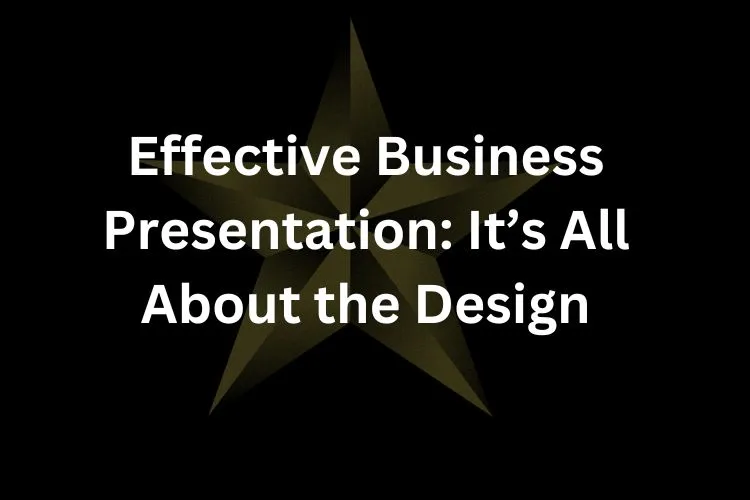 Make Presentation Design Work For Your Business
No matter how succinct and useful the information provided on the slides is, the presentation threatens to fail if its design is unattractive and tasteless. But you can avoid such a nuisance quite easily — just study the actual recommendations for designing business slides!
In the post, experts will suggest several tips for creating really beautiful presentations. And if time is running out, take ready-made stylish templates from the MasterBundles marketplace — the assortment allows you to find an excellent option for literally any request. However, don't forget to read our kit selection tips and explore some examples of great business designs.
Features Of Qualitative Business Presentation Design
We bet you've seen presentations with ugly designs, but couldn't figure out what exactly you don't like. In fact, the whole secret of making a nice one is the right combination of colors, proper working with icons, fonts, and the competent use of images. Let's study them in more detail:
Basic colors: to create a stylish business presentation design, you should use no more than 3 primary colors + 2 additional shades. One of the three shades should be highlighted for the background. If it's difficult for the user to decide on a color palette or you don't have a company/project brand book, use various auxiliary resources, such as ColorAdobe or Canva Color Generator.
Text color: it should be as contrasting as possible concerning the background color. The ideal option is a white background and black text, but it's inferior in terms of creativity. You can also take a light background, add a colored heading or accent, and leave the main text block black.
Working with icons: forget about 3D icons from search engines, choose flat and linear objects instead. The purpose of icons is to replace redundant text + improve the readability of information so that only high-quality and relevant elements should be used. It's also worth making sure that all the icons in the presentation are made in the same style — up to the line thickness and shade.
Remember the borders. When creating a slide design, it's important to pay attention to borders, and a large one is now in vogue. That is, if all the information doesn't fit on the page, don`t cram all the content at any cost — stretch it over several slides and leave some "air".
Use readable fonts & avoid serif ones. Best system options: Arial, Arial Black (for headlines), Arial Narrow, and Calibri. Best third-party options: Bebas (header only), Ralewa, Roboto, Helvetica, Circe, Open Sans, Gotham Pro.
Font compatibility: when creating a presentation, you need to use only one group of fonts and change only its type. For example, make the heading Arial Black, and for plain text use Arial, or make the heading Raleway Bold, and for the body text use Raleway Regular. If you want to experiment, try a combination of Bebas Bold heading and Raleway Regular text.
And of course, use ONLY quality images. If you don't have themed and original photos made specifically for your project, product, or service, you have to find some third-party illustrations. And as you search, keep these tips in mind:
Don't use images from search engines as background unless it is necessary.
Download images only from specialized sites where professionals publish their work. There you can find some good free options.
For the background, use high-resolution images — a minimum of 1000 pixels in height and width is recommended.
Don't use stock images with forced smiles of people and a white background. It looks unnatural and totally out of place.
Try to apply these recommendations and you will see that they help to make your presentation more stylish and modern.
Choosing A Ready-Made Template? Great Idea!
Of course, complying with all these requirements can be quite difficult, so it's not surprising that some users prefer to take ready-made PowerPoint templates. To choose a splendid set, check these points:
number of slides in the template;
variety of layouts;
the presence of several colour palettes or a day/night theme;
the presence of convenient infographics, which is indispensable in a business presentation;
"spaciousness" of slides — no overloaded objects and text blocks.
And be sure to make sure the template is fully customizable so you can make any changes your presentation requires.
Seven Worthy Business PPT Templates
On the MasterBundles marketplace, buyers can find presentations for every taste, including original business designs in the https://masterbundles.com/templates/presentations/powerpoint/business tab. The experts have selected seven attractive templates that readers will love or inspire for those who want to create a design with their own hands.
30 stylish slides are perfect for showing your clients the path to a new business. The color, typography, and page order can be easily changed thanks to customization — the client can also add any content. The presentation uses the Open Sans and Lato fonts.
This template can be considered multipurpose as it is well suited for business, agencies, company profiles, and corporate presentations. Forty slides feature modern and aesthetic layouts that will grab the attention of most customers.
If your business is directly related to fintech, then you should pay attention to this template. It includes several highly requested layouts such as portfolios, infographics, services, and icons. The set includes 40 slides, 1300+ icons, and free google fonts.
33 slides and 11 color variations, as well as excellent customization, will definitely appeal to users who decide to use Electronic Infographics Slides. With this complex you can show your business in a simple and interesting way, it is suitable for both personal professional use and corporate use.
The bright, contrasting design of this template immediately attracts attention. The kit contains 111 slides, super smooth animations, light/dark themes, and 2000+ vector icons.
This template can be called minimalistic, but it perfectly fulfills its function, displaying all the necessary data for any business presentation. There is a lot of room for creativity and customization. Also included are 10 high-resolution photos — free for personal and commercial use.
If a company needs to create a presentation explaining the strategy for their employees, then a presentation is indispensable! This clean and multi-purpose template will make this task a breeze.