Step-by-Step Guide to Writing a Business Plan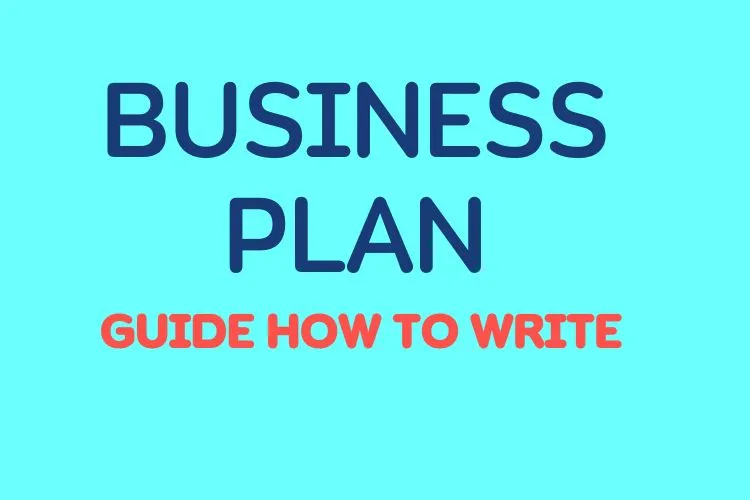 The purpose of a business plan is to set forth the financial objectives of your company and the strategies you will employ to realize those objectives. A well-written business plan will describe your company's mission, products, and financial projections. A solid, comprehensive business plan can serve as a guide for the following three to five years and be shared with investors, lenders, and other stakeholders.
The fate of any company rests on the strength of its business plan. Without one, you may find it difficult to think strategically about your company's future. This would test to see if your actions are genuinely deliberate and part of a more comprehensive plan.
For international relations, business types planning is equally important. You'll need a thorough strategy if you want to get a loan, get investors, find a business partner, or do any other things you'll need to do to launch your business. Your proposal ought to be your plan.
1. Create an executive summary
2. Define your company
3. State your business objectives
4. Define your products and services
5. Do your market research
6. Highlight your marketing and sales plan
7. Carry out a business financial Horizontal analysis
8. Create financial projections
9. Put additional information in an appendix
Steps in writing a Business plan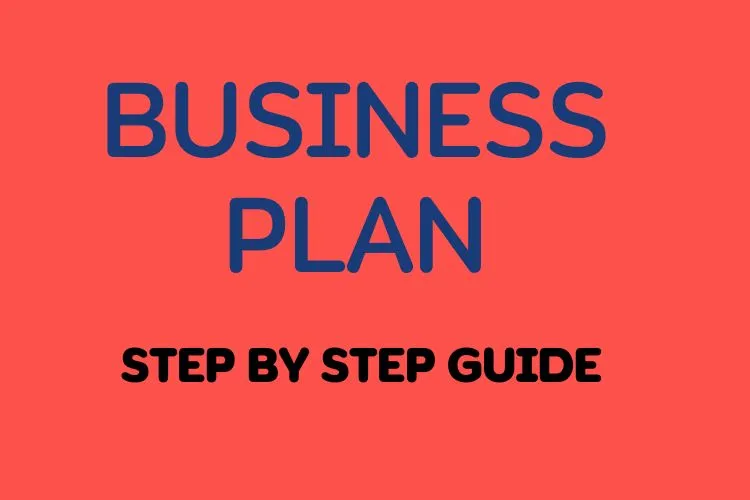 1. Create an executive summary:
You have reached the first page of your business plan. Use it as you would an elevator pitch. Include a statement of purpose, a concise explanation of what it is you sell, and an overview of your long-term financial goals.
You should expect your investors to read the executive summary before anything else, but it may be simpler to write it last. As you write the more in-depth sections, you may underline the relevant material you've uncovered.
2. Define your company:
The following section, "Company Description," is where you can include details like
• The legal name of your company.
• Your company's physical address.
• Draw attention to any unique talents or technical know-how members of your team may possess.
You should specify if your company is a sole proprietorship, partnership, or corporation and determine the percentage of ownership and level of activity of each owner.
It should conclude by discussing the origins and current state of your organization. Here, you're priming the reader for the next section, when you'll share your objectives.
3. State your business objectives
An objective statement makes up the third section of a business strategy. What you hope to achieve in the short term and the long time is laid out in detail here.
Here you can outline why you need a loan or investment for your firm, how those funds will contribute to your company's expansion, and the steps you'll take to bring about those expansions. The objective is to clarify how the loan or investment would help your business expand.
To illustrate how the loan will aid in the rollout of a new product line and how much you anticipate sales to increase over the next three years, you may use the following example.
4. Define your products and services
Explain what you sell or aim to sell in this part. Consider including the following:
The mechanism by which your product or service functions.
The method you use to determine prices for your offering.
Common types of clients/customers who frequent your business.
Your plan for handling orders and maintaining a steady supply of goods.
Which sales tactics do you employ?
5. Do your market research
Potential investors and lenders want to discover what makes your product superior to others. Compare and contrast the things you do well and the things they do well. Be sure to mention your rivals in the market analysis part of your paper. Make it clear that you're targeting a particular or underserved market.
6. Highlight your marketing and sales plan
Here, you can detail your strategies for attracting new clients and keeping existing ones interested in your offer.
7. Carry out a business financial analysis
When you're just starting, it's possible that you don't have a lot of data available regarding your company's finances. However, if you are an established business, you should include a cash flow statement, a balance sheet detailing your assets and liabilities, and an income or profit and loss statement.
• Metrics like these are also acceptable:
• A company's net profit margin is the revenue kept as profit after all expenses have been deducted.
• The current ratio measures an organization's liquidity and debt-service capacity.
• The turnover ratio for accounts receivable is the percentage of receivables collected during a given period relative to the total number of receivables.
Here, you may put charts and graphs that help your readers understand your company's financial health.
8. Create financial projections
This business plan section is crucial if you need funding or investors. It describes how your company will make money and be able to pay back the loan or provide reasonable returns to investors.
Here, you'll detail your business's expected monthly or quarterly revenue, costs, and profits for at least the next three years (with projected figures for the future based on the assumption that you've been approved for a loan).
To ensure accuracy, review your historical financial statements thoroughly before making any forecasts. It would be best to aim high but not so high that they are impossible to achieve.
9. Put additional information in an appendix
Include any documents you felt were necessary but didn't fit elsewhere, such as licenses, Leases on machinery and tools, Patents, Receipts, Contracts, Bank Statements, etc. business credit histories. A table of contents should be included at the beginning of this section if the appendix is extensive.
Conclusion
Whether you develop the plan or hire someone else to do it for you, it is well worth your time to create a solid, thorough business plan that can steer your firm and convince external team members to jump on board.
A well-thought-out business plan is necessary to establish relationships with potential financiers, partners, vendors, and investors. They serve many roles and are especially useful in the early years of business management because they may direct your internal workforce. They can assist you in explaining to others why your business is worth their time and money.