How a Vehicle Insurance Agent Helps You Choose the Right Policy?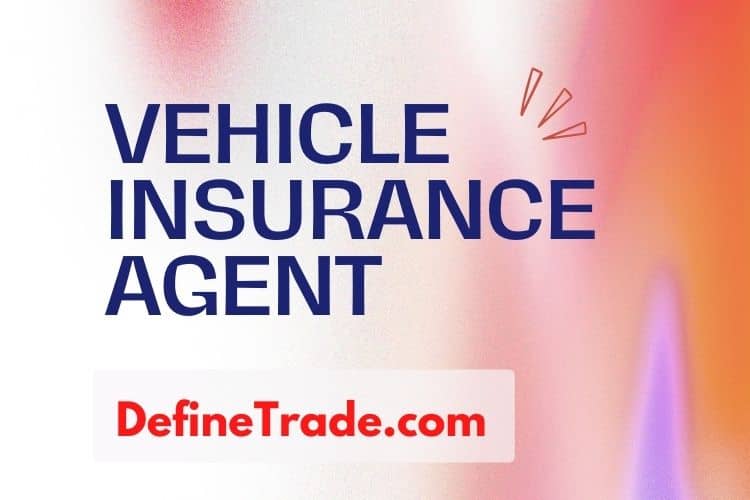 Earlier, the only method to get vehicle insurance was through an agent. However, acquiring vehicle insurance online is getting more popular in the new millennium. This begs the question of whether you really need a vehicle insurance agent. Learn how to evaluate whether you need an agent and what aspects to consider.
Do You Require the Services of a vehicle Insurance Agent?
Only you can make a decision whether the convenience of buying insurance online outweighs the value of having an agent you can contact, email, or see in person. Purchasing insurance is critical to your financial well-being. Evaluating the coverage at the time of acquisition and when your needs change is an important component of ensuring that your total risk is minimized.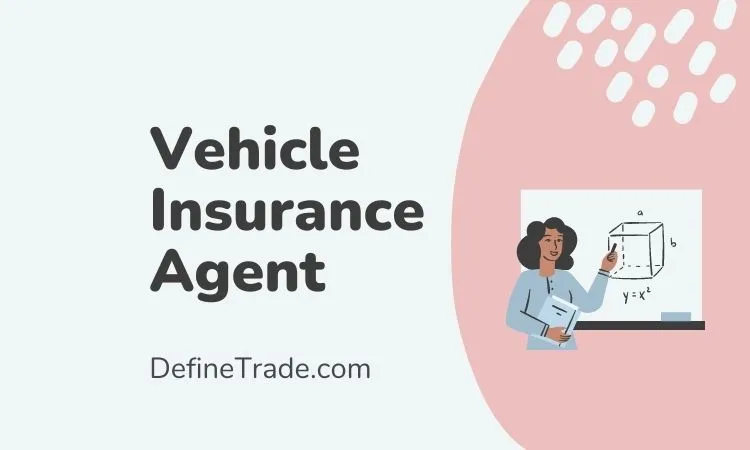 The Advantages of Using an Agent:
Customized Services
Many customers still look for personalised attention in the insurance market. With far too many automated services in place, it's a refreshing change to see a friendly face or speak with a live person instead of navigating via voicemail notifications.
Vehicle insurance raises a slew of inquiries, maintenance issues, and claims. It's convenient to have an insurance agent. You will always be able to speak with the same personnel. When opposed to dealing with a different customer agent each time you phone, this fosters a strong bond.
Also Checkout: How to become a vehicle insurance agent 
Understanding Your Surrounding
Having a local insurance agent who is familiar with your area is also advantageous. The agent understands you and your surroundings. If you've had a claim, a local agent will understand which body shops and glass firms to propose in your region.
Expert Opinion
Qualified insurance brokers have a legal permit and can give you trustworthy and impartial counsel based on your specific needs. They give unbiased advice and have the knowledge and expertise to assist you in selecting the best coverage. They prioritise client demands, thereby keeping your interests first.
Knowledge
They are well-versed in all aspects of risk assessment and the selection of appropriate insurance products to safeguard your interests. They can also assist you in obtaining suitable discounts on the insurance and ensure that you get it at a reasonable price. Furthermore, they are up to date on any latest advancements in the business and will ensure that you receive the appropriate coverage.
Safety and confidence
When you purchase insurance from a broker, you may be confident that the suggested coverage is appropriate for your particular circumstances. They can assist you in identifying potential dangers and ensuring proper coverage. Their counsel is unbiased and in your economic interest, as it is not influenced by any insurance company.
Impact and Advocacy
If a dispute arises, your insurance agent will assist you in dealing with the insurance company. If you need to file a claim, they will make sure you get paid quickly and without any difficulties, allowing you to get life back to normal. Furthermore, their experience and relationships may be useful in resolving a contested claim.
Mindfulness
A vehicle insurance agent will make choosing the correct coverage simple and uncomplicated by completing all of the fundamental and necessary work, such as gathering quotes, evaluating pricing, and verifying that a policy fits all of your needs.
Combine Drivers and Vehicles
You can add and remove a driver from your vehicle insurance by consulting with a vehicle insurance agent, depending on the requirements. They could also allow you to add or change a vehicle on your insurance contract, manage paperwork, and facilitate a smooth transaction.
Consider your agent to be an advisor, a counsellor, and an advocate. They tackle all of the complicated, frustrating elements of insurance on your account, while also providing new insights and counsel as needed.